Church News
Check out coverage of our Festival (in English and in Greek) on NGTV!
Watch in English or in Greek
We were proud to support the revitalizations of the St. Nicholas Church at Ground Zero and excited to share in the Groundbreaking and Blessing Ceremony!
Festival Photos:
A visit by Athanasios Antetokounmpos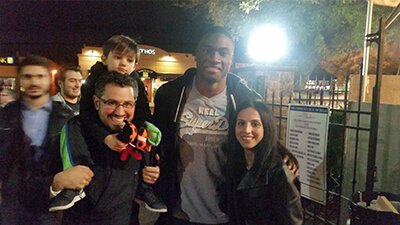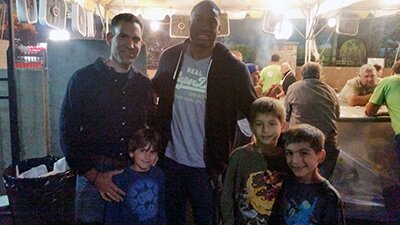 A Magic act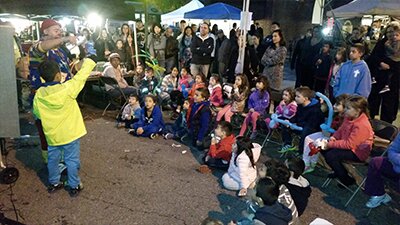 Festival Volunteers

Thank you to the volunteers, donors, supporters and attendees who made our Festival great! Click here to see this year's list of raffle winners.
Registration is open for the Greek Afternoon School. To download the registration form, click here. Once you fill it out, send it in to secure your child's spot for the fall.
Click to learn about our Byzantine Music Classes.
Join us for our Mommy and Me program! Learn more here.
NOVEMBER
Saturday, November 22nd:
Orthros: 8:00am
Divine Liturgy: 9:00am

Sunday, November 23rd: 9TH SUNDAY OF ST. LUKE//ST. CATHERINE
Orthros: 7:30am
1st Divine Liturgy: 8:45am
Church School Liturgy
2nd Divine Liturgy: 10:45am
Church School Service
Monday, November 24th:
Orthros: 8:00am
Divine Liturgy: 9:00am
Tuesday, November 25th: ST. CATHERINE THE GREAT-MARTYR
Orthros: 8:00am
Divine Liturgy: 9:00am
Wednesday, November 26th: ST. STYLIANOS and ST. NIKONOS METANOITE
Orthros: 8:00am
Divine Liturgy: 9:00am
Thursday, November 27th:
Orthros: 8:00am
Divine Liturgy: 9:00am
Friday, November 28th:
Orthros: 8:00am
Divine Liturgy: 9:00am
Saturday, November 29th:
Orthros: 8:00am
Divine Liturgy: 9:00am
Sunday, November 30th: FEAST OF ST. ANDREW
Orthros: 7:30am
1st Divine Liturgy: 8:45am
Church School Liturgy 8:45am
2nd Divine Liturgy: 10:45am
Church School Service