Youth Organizations
Our Mission of the Youth Organizations of Saint Nicholas Greek Orthodox Church is to provide an environment where young adults can learn their Orthodox faith and Traditions through Worship, Fellowship, and Service. By participating in the youth groups, they continue to grow and strengthen their relationship with God and their commitment to the Greek Orthodox Faith.
JOY
Junior Orthodox Youth organization is open to all children between the ages of 5-12 and meets throughout the year, Joy participate in various activities that reinforce positive teachings and traditions of the Orthodox Church. Some activities include: fundraisers, festivals, dances, sports, and much more.
Contact the Church Office at (718) 357-4200.
GOYA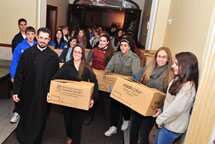 Greek Orthodox Youth of America organization is open to all teenagers between the ages of 12-18 and meets regularly to plan events for the upcoming months. It is a place where they learn and strengthen their Greek Orthodox Faith in today's society, as well as embracing their Greek culture. GOYA members participate in many diverse activities some of which include retreats, dances, sports, ski trips, bake sales and much more.
Contact the Church Office at (718) 357-4200 or visit our St. Nicholas Flushing GOYA website by clicking here.
Altar Boys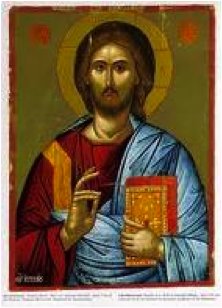 All young men are encouraged to actively participate in the Divine Liturgy on Sundays and Holidays to serve our Lord as Altar Boys. This experience provides the opportunities to learn more about the faith and traditions in the Orthodox Church. The role of the Altar Boy is a genuine and an essential one in the services of the church and has a place of honor in the Divine Liturgy because he assists the Priest in so many ways. His dedication is a sign of his faith, and stands ready to serve God in a great capacity. Altar Boys are held to the discipline and standards of the honor of serving in the Altar.
All of the young men who are interested about the Altar Boy program please contact Father Paul C. Palesty at the Church office at ( (718) 357-4200.